About Idefu
Make the complicated tangible
Idefu have materiality as the focal point of all activities.
A playful atmosphere and physical interaction help when communicating and understanding development of ideas and concepts as well as learning natural science.
We work with all target groups from soap bubbles shows for children to creativity workshops for larger companies.
Idefu is an abbreviation of the Danish words 'ide, formidling og udvikling' (idea, dissemination, and development).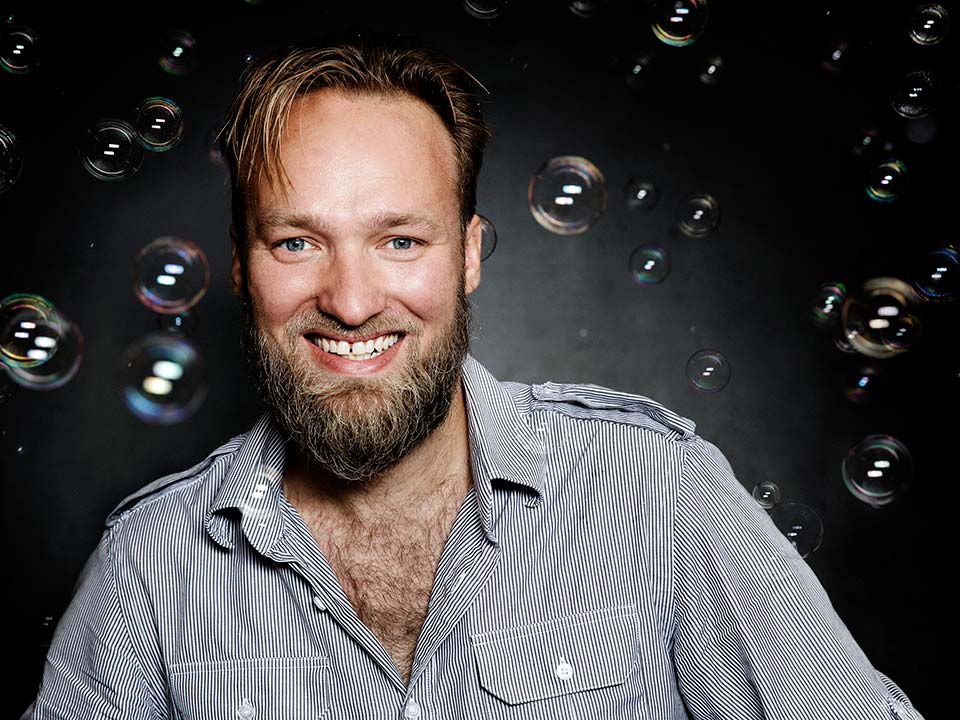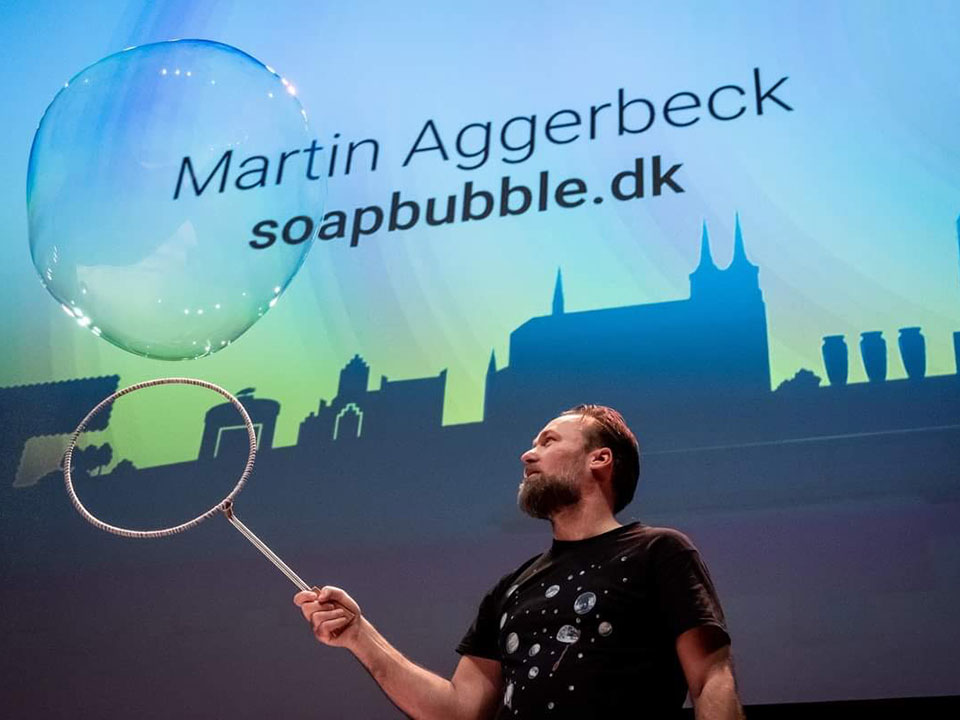 Creative, technical, and academic
Idefu is owned and run by design engineer, Ph.D. Martin Aggerbeck.
Martin has broad experience within the creative, technical, and academic fields.
He has many years of experience with dissemination of natural science and development projects in various companies.
Martin has among other things worked with content development, project and production management at Experimentarium and teach in Design Thinking and engineering design at Aalborg University at the Sustainable design program.