Do you want to join?
"Me? I am not the creative type". You have probably heard this or even said it yourself. But this sentence is based on a misunderstanding. Being creative is neither a talent nor connected to IQ.
What is creativity
Creativity is often described as something that is new and is ascribed value (not necessarily economic value). Both depends on the context in which the idea comes up. There is a distinction between C (big-C) and c (little-c). C is creativity at a world scale, while c is related to the specific context and contains everyday creativity.
Creativity is not a talent but instead something that needs training and it is therefore also something that you can become better at. It is described as a way of operating and is often compared with a childlike and playful approach to a given activity.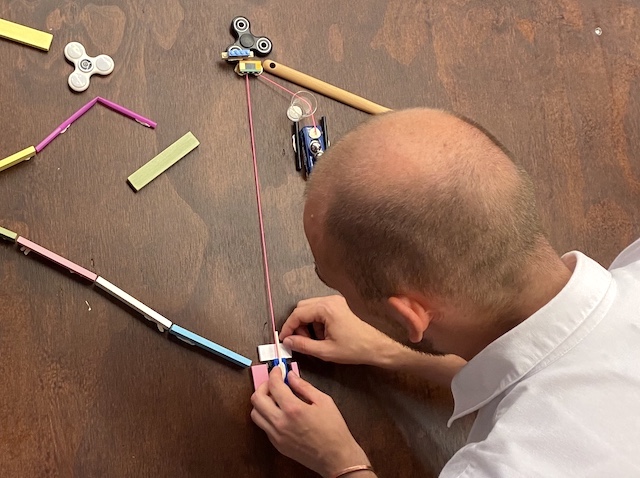 How do you become creative?
It is seen that creativity is helped by external inspiration. In a creative session, this can e.g. be via physical materials and social interactions. This is also the reason we continuously introduce materials in our creative workshops and sessions.
But what is that "the creative" are particularly good at? For most people, the hardest part will be to enter the childlike / playful state. There can be many obstacles to enter this state. Business is absolutely one of the most important, but it can also other kinds of pressure, e.g. expectations from your boss, your colleagues, or from yourself. Additionally, there will often be mental barriers, lack of safety and courage to 'behave childlike' and maybe even a feeling of waste 'adult time' when venturing into a playful activity. But more about all of this in a later post.
So next time you are asked to join, try to answer: "Yes, I would love to, can you help me get going?"
Send off the fastet car and win the competition. See a video of our first test of this future activity.
– 18. november 2020 –
See more