Pride and joy
It is with pride and joy we can now present our new website. It has been a long journey but the first big steps were taken a bit more than half a year ago.
Since February, there has been designed a new visual identity, setup of the website, texts has been written and translated, and content has been found. Subsequently, tons of things have beed adjusted.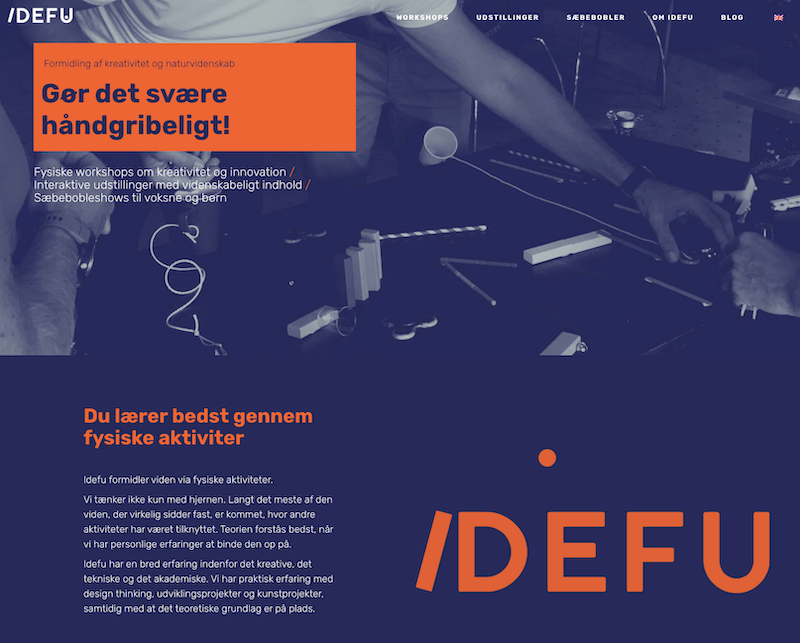 Two steps ahead and one step back
The Corona pandemic gave a bumpy start with insecurity regarding both economy and future. But now it is here. The site is designed and implemented by Morten Sandvallwho get strong recommendations from us.
The ole website was launched on 3rd of April 2018 and worked as an online portfolio for 2.5 years. Since then, Idefu and visions have changed, which made the time right for a new website.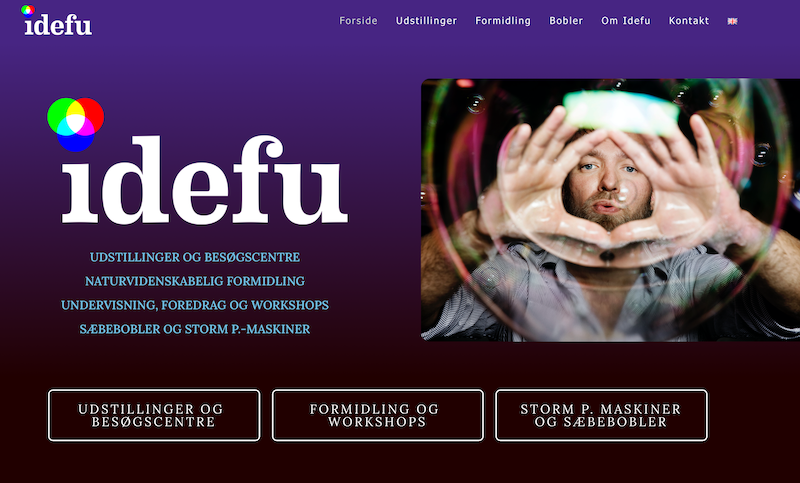 Send off the fastet car and win the competition. See a video of our first test of this future activity.
– 18. november 2020 –
See more