Case / The Bubblearium
Experimentarium 2017
The Bubblearium have been a part of the permanent exhibitions at Experimentarium since January 2017.
Martin was project manager, content developer, and production manager as an employee at Experimentarium. This was done in collaboration with amazing colleagues at Experimentarium and several external suppliers and craftsmen.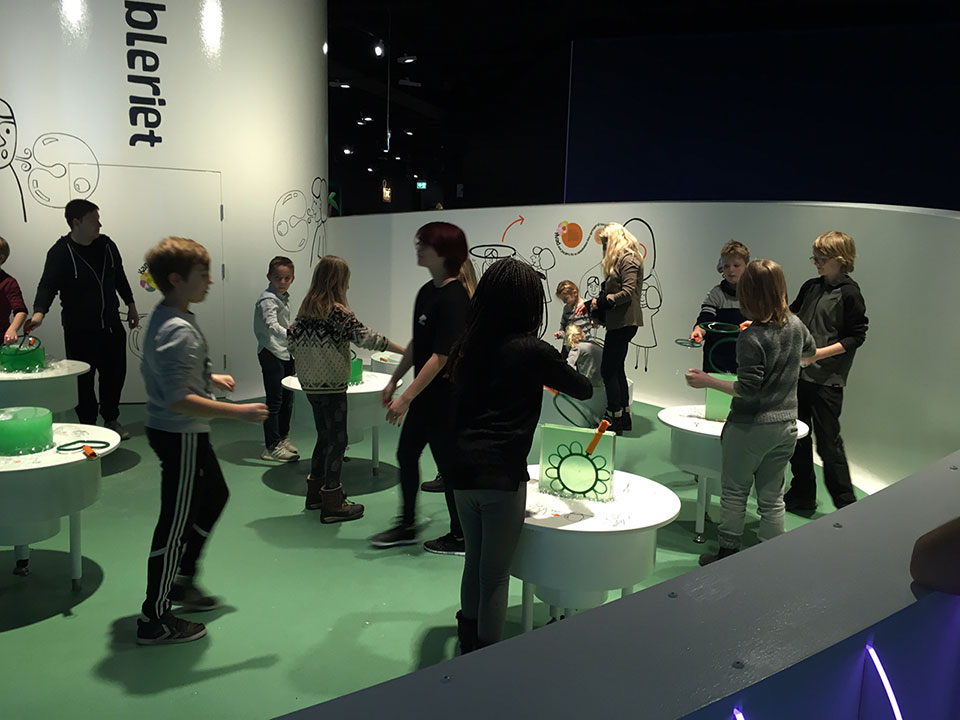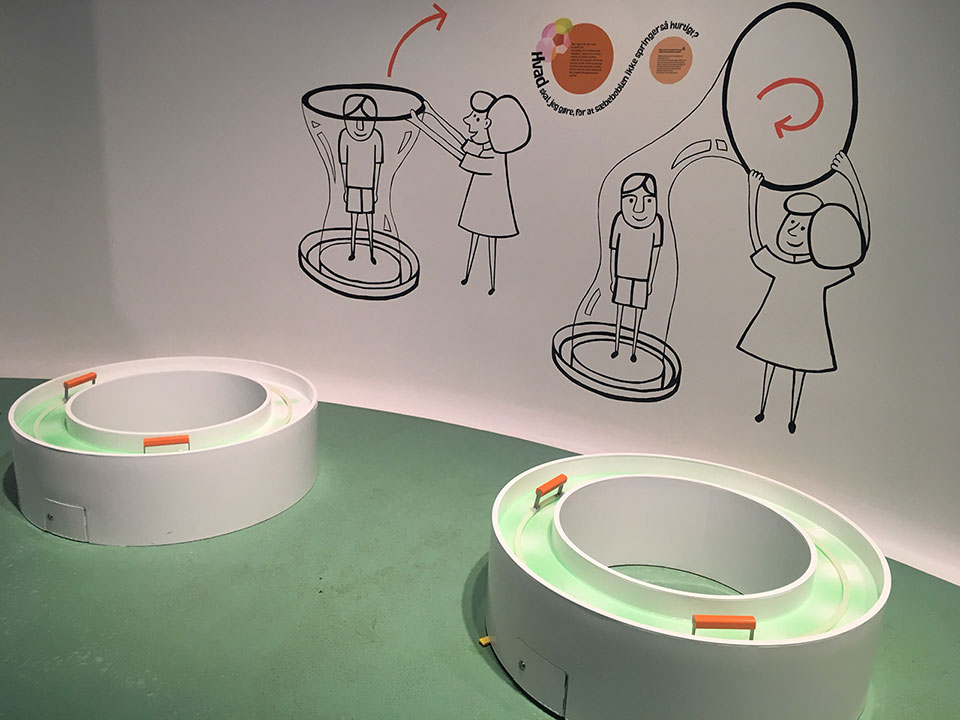 The exhibition has a a part for hands-on playing with soap bubbles. And a part for immersion where you can take a closer look a the reflections and colours of the soap bubbles.
In relation to the exhibition there was produced the movie, "Wonderful Soap Bubbles". The movie is 27 minutes and is made up of alternating tricks and technical explaining parts.
Martin is the host and was the main programme planner.
Movie from The Bubblearium
I this movie from Experimentarium, the exhibition can be seen in its full.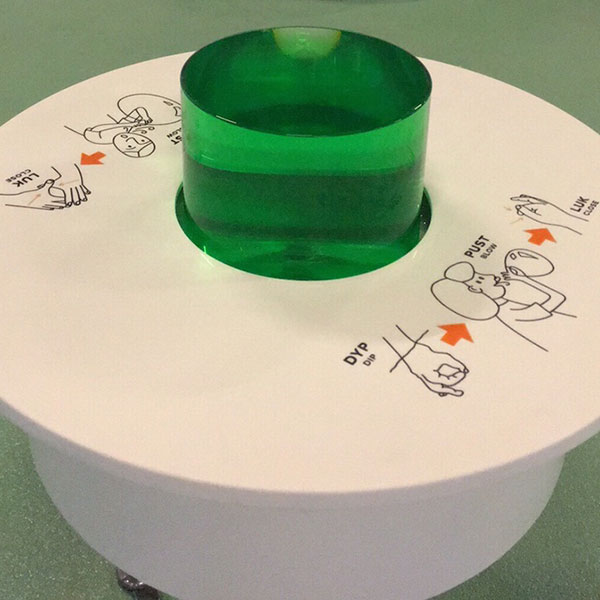 Foam on the water is one of the main enemies of soap bubbles. We designed infinity pools that removes the foam automatically. The pool in the picture is for making bubbles with your hands.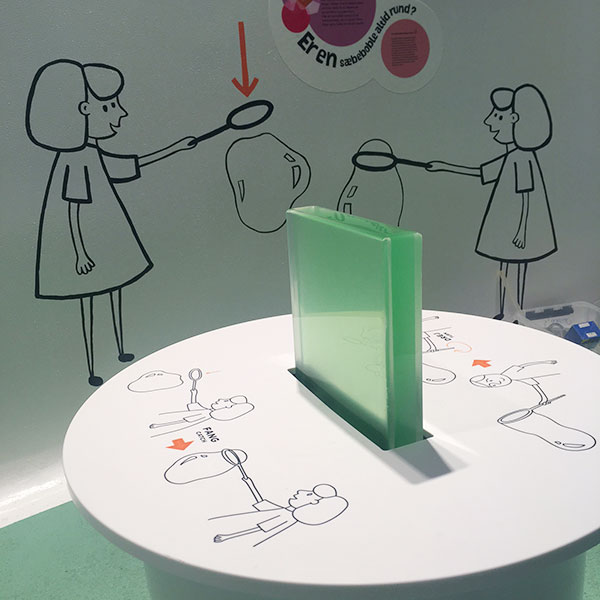 To explain how to master making bubbles, we made instructional drawings.
The pool in the picture is for using bubble tools. They all have different shapes in order to test whether the shape of the tool affects the shape of the bubble.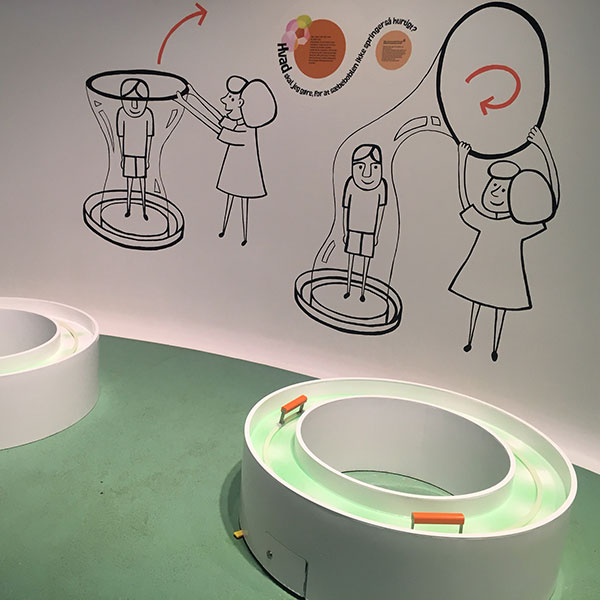 Watch out, slippery floor!
Soap bubbles only have few cons. One of the is a slippery floor. After many tests, we ended op choosing a floor with large grains to help guests stay put.
In the picture is the installation Kid in a Bubble.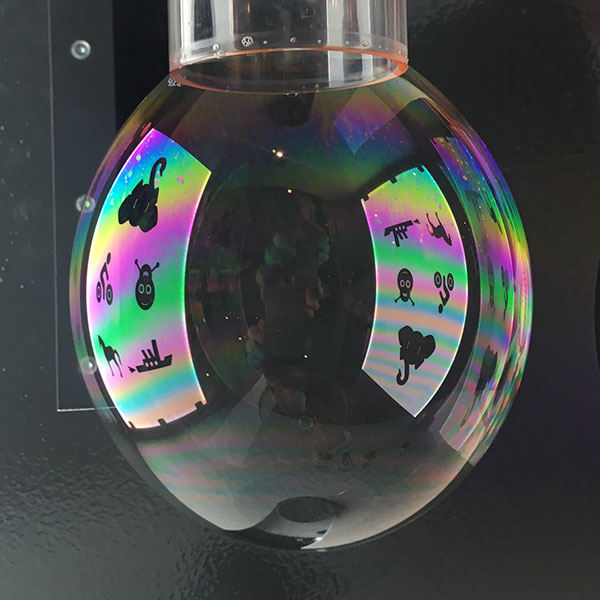 The reflections of the bubbles
Soap bubbles reflect their surroundings. And that takes part in creating the colours. In the Bubblearium you can see the reflections, colours, and flows in the soap bubbles.
In the picture is seen two reflections of an 'optician's wall'. The left side of the bubble reflects the wall 'correct', while the right side of the bubble reflects the wall inverted (upside-down)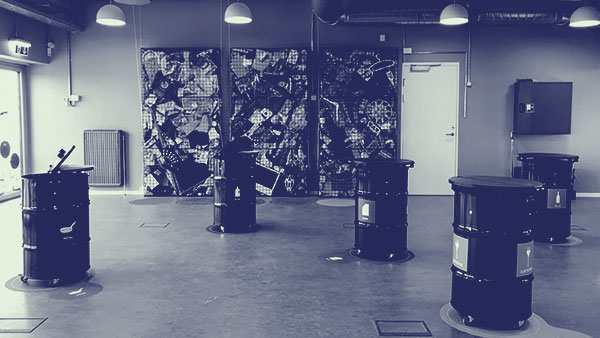 Teaching environment for 0.-6. grade on waste sorting, materials, recycling, and ressources.
Opened in 2019 in Sydhavn
See more